Client Testimonials

My husband and I dined here on Monday morning, we both had the Moroccan baked eggs they were fant...
Sara Henna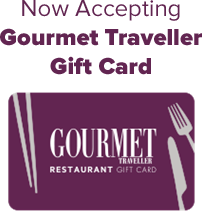 EAT. DRINK. RELAX. RAFFAEL'S...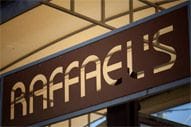 Family owned and operated for over 10 years, Raffael's Café Bar & Grill provides locals and visiting tourists a place to relax and enjoy freshly brewed coffee, sip a fine wine or indulge in a fancy cocktail complemented by delicious meals for breakfast, brunch, lunch and dinner.
Conveniently located within Wyndham's Cultural and Theatre Precinct, indoors the contemporary and spacious café offers charm and warmth whilst it's outdoor Alfresco Deck lends to a breath of fresh air under the protection of a huge canopy and clear screens.
Twice winning the Victorian Restaurant & Catering Awards for Excellence in Café Category (2003 & 2005) and most recently announced FINALIST in the 2013 Savour Australian Restaurant & Catering Awards for Excellence - in both Breakfast and Café categoriesRaffael's is still at the forefront of competitive exceptional dining in Werribee.


Open 7 days & 6 nights
Monday: 8:00am until 4:00pm | Tuesdays - Sundays: 8:00am until late
Breakfast | Lunch | Dinner