Client Testimonials

Went to Raffael's for drinks and nibbles last night, with the new bars open I forgot about ...
Erin Dellar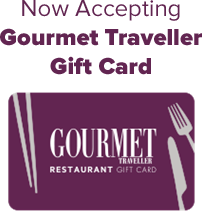 ---
5
Went to Raffael's for drinks and nibbles last night, with the new bars open I forgot about this place. The tapas and Arancini made for great nibbles and super tasty. The wine was also well priced, the outdoor area is great makes for a more intimate drinks catch up without all the excess noise of a bar. Will be back for sure.
Erin Dellar
---
5
Review from Tabitha Page (writer for Weekend Notes www.weekendnotes.com.au)
"Whatever your tastes Raffael's Cafe in Werribee have a large menu which is sure to tickle your taste buds.
Looking for coffee and cake rather than a full meal? The cafe has a large glass case brimming with the most amazing cakes and slices which will hit the spot. I would recommend having an empty stomach before ordering as the servings are huge.
The cake is served alongside ice cream and is almost a meal in itself. The sweets/desserts selection is large and will satisfy most sweet tooths.
When you arrive, you will be greeted by friendly staff who will show you to a table and leave you to peruse the large menu.
The cafe is well laid out and warm. The atmosphere is friendly and inviting.
There is a covered outdoor area and there you can sit and enjoy a meal with friends, a drink from the bar or listen to the live entertainment that the cafe has on occasion..."
Tabitha Page

, Writer | Weekend Notes
7 June 2015
---
5
I was recently at Raffael's for a leisurely late lunch with some girlfriends and we absolutely loved it. We shared some Tapas including Salt and Pepper Calamari over Rocket, the Minute Steak Sliders and Zucchini Fritters. We then had some freshly made gorgeous White Chocolate & Pistachio Rocky Road, Chocolate Hedgehogs and raspberry gluten free slices finished off with really good coffee. The atmosphere was buzzing and the service was very good and very friendly. We will definitely be back!
Helen Wright
---
5
Loved the BBQ Grill and the Beef Burger looks and tastes awesome. Took the family in and they loved it too. We sat outside on the Deck and enjoyed the view. Service was fantastic. I Recommend this place as value for money and will be back for sure.
Manfred Selios
---
5
My husband and I dined here on Monday morning, we both had the Moroccan baked eggs they were fantastic. Following breakfast we both had a coffee, it was great to get a beautiful creamy hot coffee. Great experience and we will be returning for sure!
Sara Henna